• book cover • cat macinnes • in your mind • joe elliott • madeline bocaro • new book • portraiture • yoko ono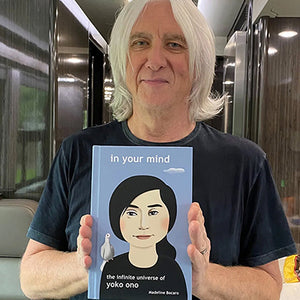 I apologise for the (not at all) humble brag, here here is Joe Elliott of Def Leppard holding Madeline Bocaro's new book 'in your mind: the infinite universe of yoko ono' with my portrait of Yoko Ono on the cover! #mindblown.I did this portrait almost 15 years ago and my housemate suggested I tweet it to Yoko. I did, and to my absolute amazement and joy she replied 'thank you cat. i love it. love yoko' in her trademark lowercase.Years later, New York author Madeline Bocaro came across the portrait and asked if she could use it on the cover of her...
---
• burrinja • burrinjagallery • cat macinnes • portraiture • portraiture exhibition • self portrait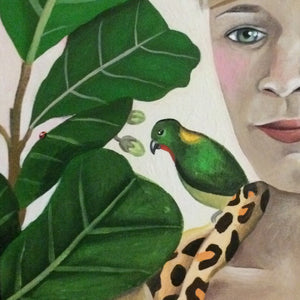 Finished my portrait for the #Archies 2017 @ at Burrinja! Here is another cropped section. The launch is on this Saturday the 14th of October at 11am at Burrinja, Cnr Glenfern Rd and Matson Dve Upwey. The works will be on display for 1 month. Love to see ya there!
---
• caricature • portraits • portraiture • savi • savi communications • staff portraits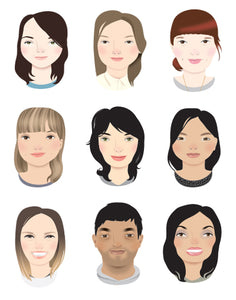 Here's a sneak-peek of portraits I did of the spunky staff at Savi Communications! You can check out the entire series on Savi's new site – COMING SOON.
---
• cats • cuddling • elwood • jake • kittens • mischief • pet portraits • pet portraiture • pets • portraits • portraiture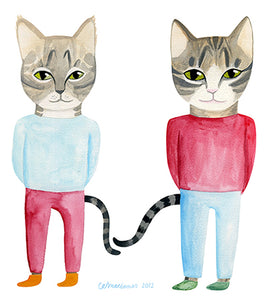 PET PORTRAITS no. 4 & 5. Client: Dale Gerke & family. These sweet fellows, Jake and Elwood are best buddies. They enjoy snoozing, cuddling and occasional mischief.
---
• andy • bev • cat • cats • max • pet • pet portraits • pet portraiture • pets • portrait • portraiture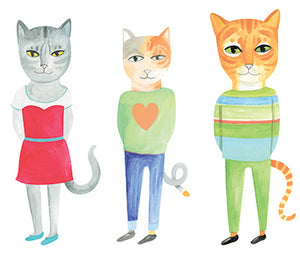 I have a fun new personal project. Pet portraits! Meet Bev, Andy and Max. And send me a a photo if you'd like a portrait of your little loved one (doesn't have to be a cat either. Could be an iguana called Evan! He sounds cute…) x