• banjo cases • cat • kikuyu • kitten • mischief • naughtiness • ouzo • pet portraits • pet portraiture • portrait • sarah wilks • sez wilks • sigue ros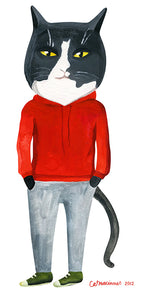 PET PORTRAIT #6<p/p> Client: Sez Wilks of Melbourne band Kikuyu. Ouzo enjoys general naughtiness, making mischief and banjo cases. He doesn't enjoy the music of Sigur Ros. He's also quite a handsome chap!    
---
• andy • bev • cat • cats • max • pet • pet portraits • pet portraiture • pets • portrait • portraiture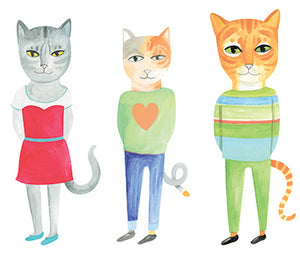 I have a fun new personal project. Pet portraits! Meet Bev, Andy and Max. And send me a a photo if you'd like a portrait of your little loved one (doesn't have to be a cat either. Could be an iguana called Evan! He sounds cute…) x
---
• illustrated portrait • music • portrait • portraiture • rock portraits • vanessa amorosi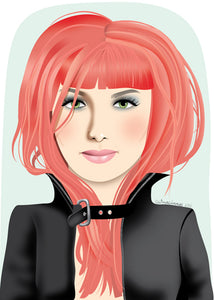 I've added to my portraiture series! Gorgeous Vanessa Amorosi – we went to Primary School together! She has a budgie called Bowie! She is awesome!
---
• amy winehouse • illustrated portrait • portrait • rock icon portrait • rock illustration • rock portraits • vector portrait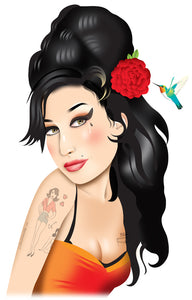 I'm so terribly sad to hear that Amy Winehouse has died. All day today I listened to her music and did this portrait of her. I named it 'Amy and the Hummingbird' xx