• abc book • alphabet book • author event • belgrave book barn • book event • book signing • cat macinnes • childrens book • my aussie plants and animals • windy hollow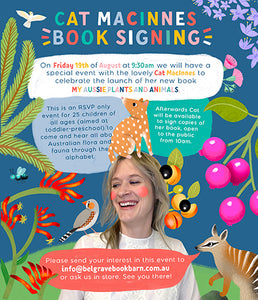 I'm very chuffed to be doing a book signing and reading of my new book My Aussie Plants and Animals at Belgrave Book Barn this Friday, August 19th!There are still a few spots left, so send an email to infobelgravebookbarn.com.au if you'd like to secure a spot.
---
• book cover • cat macinnes • in your mind • joe elliott • madeline bocaro • new book • portraiture • yoko ono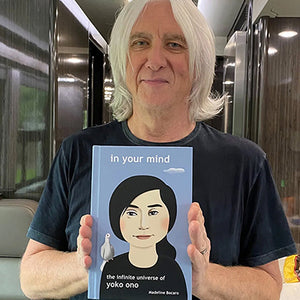 I apologise for the (not at all) humble brag, here here is Joe Elliott of Def Leppard holding Madeline Bocaro's new book 'in your mind: the infinite universe of yoko ono' with my portrait of Yoko Ono on the cover! #mindblown.I did this portrait almost 15 years ago and my housemate suggested I tweet it to Yoko. I did, and to my absolute amazement and joy she replied 'thank you cat. i love it. love yoko' in her trademark lowercase.Years later, New York author Madeline Bocaro came across the portrait and asked if she could use it on the cover of her...
---
• australian catholic magazine • editorial illustration • jescom • jesuit communications • magazine cover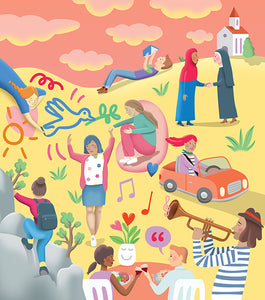 I was approached by Jescom to illustrate the cover of their Summer edition of Australian Catholic Magazine. The theme is What Is Prayer? A different kind of job for me, but fun nonetheless!
---
• burrinja • burrinjagallery • cat macinnes • portraiture • portraiture exhibition • self portrait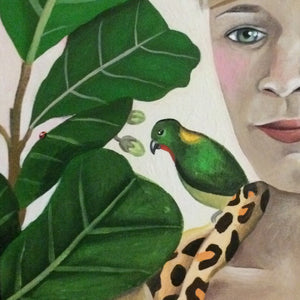 Finished my portrait for the #Archies 2017 @ at Burrinja! Here is another cropped section. The launch is on this Saturday the 14th of October at 11am at Burrinja, Cnr Glenfern Rd and Matson Dve Upwey. The works will be on display for 1 month. Love to see ya there!
---
• illustration • kids activities • presentation • showing my work • workshop • workshops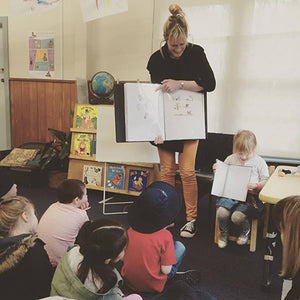 Did a presentation at kinder today! Showed them my work and then the kids got up and helped me invent and draw a new animal! Was ace fun but slightly terrifying. The little assistant is much less shy than her Mum.