• book cover • cat macinnes • in your mind • joe elliott • madeline bocaro • new book • portraiture • yoko ono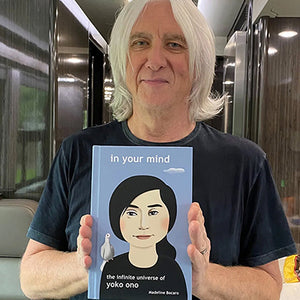 I apologise for the (not at all) humble brag, here here is Joe Elliott of Def Leppard holding Madeline Bocaro's new book 'in your mind: the infinite universe of yoko ono' with my portrait of Yoko Ono on the cover! #mindblown.I did this portrait almost 15 years ago and my housemate suggested I tweet it to Yoko. I did, and to my absolute amazement and joy she replied 'thank you cat. i love it. love yoko' in her trademark lowercase.Years later, New York author Madeline Bocaro came across the portrait and asked if she could use it on the cover of her...
---
• animal snoops • annick press • canada • children's book • new book • peter christie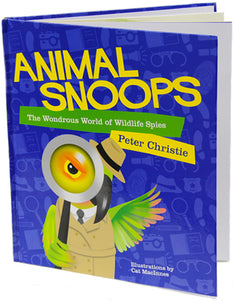 New book ANIMAL SNOOPS is out now in all good book stores! Written by Peter Christie, published in Canada by Annick Press, and illustrated by me. Check it out! Available in hard and soft cover. Here are some more illustrations from the book, and here is a review by CBC Books, and another by CM Magazine.