• banjo cases • cat • kikuyu • kitten • mischief • naughtiness • ouzo • pet portraits • pet portraiture • portrait • sarah wilks • sez wilks • sigue ros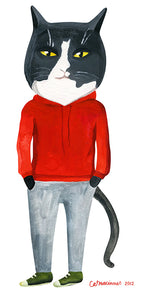 PET PORTRAIT #6<p/p> Client: Sez Wilks of Melbourne band Kikuyu. Ouzo enjoys general naughtiness, making mischief and banjo cases. He doesn't enjoy the music of Sigur Ros. He's also quite a handsome chap!    
---
• animals in clothes • birds • black cat • cats • ginger cat • kitten • owl • penguin • postcard • self promo • toucan • white cat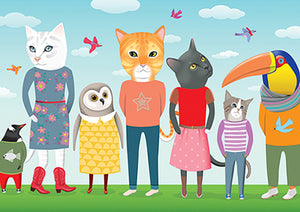 I thought it was high time I created some new promotional material. I love cats. I love birds. I really love illustrating them. I also have an obsession with animals in clothes! So I went into a complete dream working on this. Look out for these characters on a postcard near you!