• annie macinnes • arc one • arc one gallery • artist • artists • exhibition • local artists • melbourne artist • oil paintings • opening night • painter • paintings • sam martin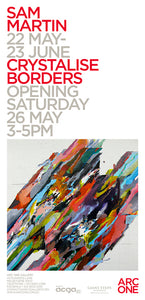 Just wanted to say what an amazing artist Sam Martin is. Went to the opening of his latest show 'Crystalise Borders' on Saturday. Sold all paintings bar 2 on opening night. The last 2 might be sold by now as the rest lasted about the 1st 4 seconds! He is also my sister's beau and very very cool! Show on until 23 June, 2012.
---
• art prahran • live dj • local artists • mad • melbourne art and design fair • nova fm • street art performers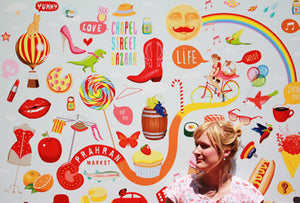 Alrighty, please excuse the shameless self-promotion! As part of MAD – the Melbourne Art and Design Fair,  5 local emerging artists (I am one of them!!) have been commissioned to bring life and art together and will vie for position to leave their impression on the urban soul of Prahran! Become 'friends' here and click 'like' on your favourite! And come down to the Pop Up Gallery 118 High Street, Prahran this Saturday between 11am and 4pm to the launch! There'll be  live DJ, street art performers, and Nova FM will be broadcasting there at midday!