• birds • painting • plate • therapy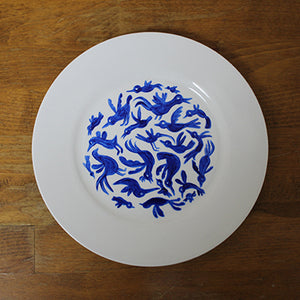 In bed yesterday with the flu, and my darling (genius ceramicist) mother came over to help out and to cheer me up. She brought some ceramic paint with her. So, sofa-bound I painted a plate! It made me feel just that little bit better.
---
• animals in clothes • birds • black cat • cats • ginger cat • kitten • owl • penguin • postcard • self promo • toucan • white cat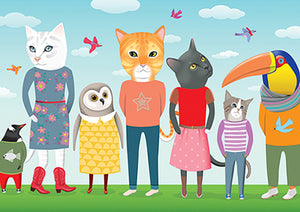 I thought it was high time I created some new promotional material. I love cats. I love birds. I really love illustrating them. I also have an obsession with animals in clothes! So I went into a complete dream working on this. Look out for these characters on a postcard near you!