• altered art • altered painting • cat macinnes • cat macinnes illustration • catmacinnes • monster • opshop art • painting • redirected art • redirected painting • surreal • thrift painting • upcycled art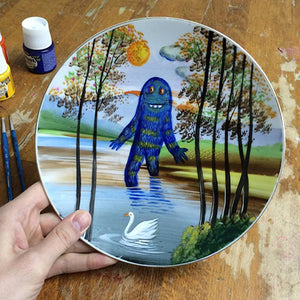 I saw these guys The Gnarled Branch and Thyrza (check them out – now!) doing it and wanted to have a go! I present my monster (and other bits) I added to this tranquil-lake-scene-porcelain-plate-wall-hanging.
---
• birds • painting • plate • therapy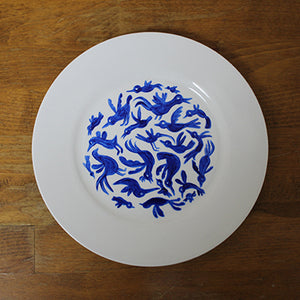 In bed yesterday with the flu, and my darling (genius ceramicist) mother came over to help out and to cheer me up. She brought some ceramic paint with her. So, sofa-bound I painted a plate! It made me feel just that little bit better.
---
• birthday present • botanical illustration • flower • hand painting • painting • peony • watercolour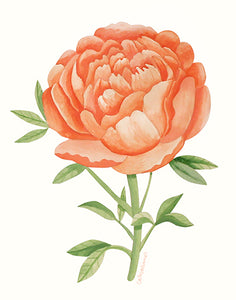 It was my mother in law's birthday so I painted her a peony – it's her favourite flower. I hope she likes it! I might have to start painting more flowers – I enjoyed this immensely! Who else has a birthday coming up?
---
• 4 seasons • 4 trees • autumn • four seasons • four trees • hand painted • paint • painting • paintings • spring • summer • tree • trees • waterclours • winter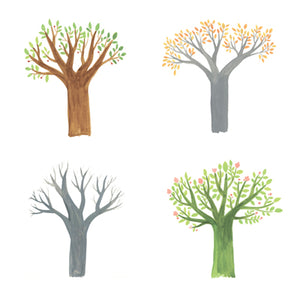 Still enjoying my paints! Here are some trees – one for every season! Gosh this is fun x
---
• avocado • beetroot • capsicum • carrot • cherry tomatoes • chillies • eggplant • fruit • hand painted • hand painting • paint • painted • painting • vegetables • vegies • watercolours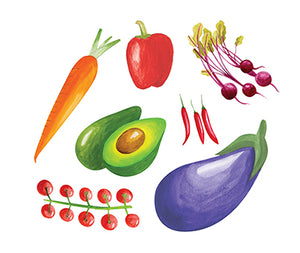 I have been having a wonderful time with paints! I felt like a bit of a break from the computer screen and thought I'd paint some bright and colourful fruit and vegies. It was such fun! I'll be doing a lot more of this, I can tell…